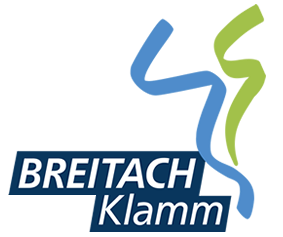 Information about your visit
The Breitachklamm is an unique nature experience for young and old alike. It is also animal friendly, so bring your dog. Experience the fascinating Breitachklamm on well-maintained and secured paths.
Opening hours
Summer season: from 9:00 a.m. - final-entrance time at 17:00 p.m. – closing time is 18:00 p.m.
Winter season: from 9:00 a.m. - final-entrance time at 16:00 p.m. – closing time is 17:00 p.m.
The start to the winter season is planned for the 22.12..
Admission fee
Adults: 4,50 Euro per person
Children: 1,50 Euro per person
Discounts are available for groups and visitors with guest cards.
Is the Breitachklamm the right destination for me?
Generally, anybody equipped with sturdy footwear can walk through the gorge. The paths are well constructed and secured. Steep sections can be avoided by walking the well-constructed paths back. The Breitachklamm is suitable to all levels of visitors: whether you desire a more strenuous tour or just want to experience it at a leisurely stroll. You will definitely leave feeling satisfied and awe struck.
How to get to the Breitachklamm
From Oberstdorf drive towards Fischen. After the roundabout, turn left at the first street towards Tiefenbach. If you come from the direction Fischen/ B19, you have to turn right shortly before the first roundabout towards Tiefenbach. Follow the street along the river "Breitach" until you reach Tiefenbach. In Tiefenbach, turn left towards the Breitachklamm. From there it only takes a few more minutes to reach the Breitachklamm. Parking is available directly at the Breitachklamm.
OUR TIP:
If you are leaving from Oberstdorf use the convenient bus connection from the Oberstdorf bus station to the upper entrance of the Breitachklamm at the Walserschanze (bus connection Walser Valley) or to the lower entrance next to Tiefenbach (bus connection Tiefenbach).
Information phone number: +49 (0) 8322/ 4887
Address
Breitachklammverein eG
Klammstrasse 45
87561 Tiefenbach
Navigation data
Entrance Tiefenbach:
47° 24` 9" N ; 10° 13` 44" O